Located on a hilly peninsula on the western end of the city, Magnolia is the second largest neighborhood in Seattle by area and was home to Fort Lawton, the U.S. Army base. Though most of Fort Lawton was dedicated as Discovery Park in 1973, during World War II, it was the second largest port of embarkation of soldiers and material to the Pacific. The influx of soldiers and workers contributed to the number of homes built in Magnolia during that era, and many mid-century houses were built to accommodate the families that elected to stay after the war. Fort Lawton still housed army officers into the early 2000s and wasn't officially closed until 2011.
Today, Magnolia is a beautiful, secluded neighborhood with a bit of a small town feel and a close sense of community. The area features a cute "downtown" retail area with shops, restaurants, small grocery stores, beautiful parks, and great schools. The residential portion of the neighborhood is full of beautiful homes — a great mix of traditional Craftsman, mid-century modern, and new construction. While we love just about everything Magnolia has to offer, below are a few of our favorite spots: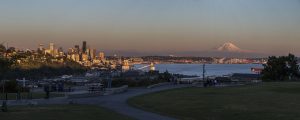 The former playground of Magnolia Elementary, which is reopening this September, Ella Bailey Park is a hidden gem. Renovated in 2007, the 2.4-acre park includes a playground, large lawn, picnic tables, and barbeques, but the highlight is its spectacular outlook. Ella Bailey Park has panoramic views of Mt. Rainier and downtown Seattle and is a great location to view fireworks on Fourth of July and New Year's Eve.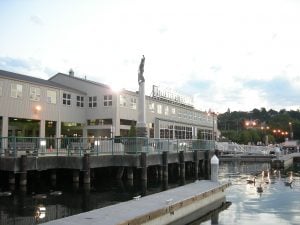 Operated by the Port of Seattle, Fishermen's Terminal is not only home to commercial fishing vessels but also a couple shops and restaurants. With its proximity to the port and a slew of fisherman, Wild Salmon Seafood Market is the perfect spot to pick up fresh seafood for a delicious home-cooked meal. But if you would rather opt for a night out, Chinook's is a casual seafood restaurant serving lunch and dinner and offering classic, appetizing options such as fish 'n' chips and Dungeness crab cakes.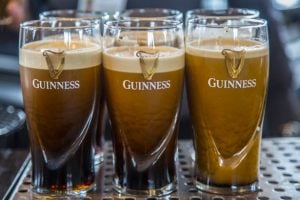 A traditional Irish pub, Mulleady's is located in a beautifully restored two-story house on the corner of West Dravus Street and 21st Avenue. The Irish-inspired food menu features fresh and local Northwest ingredients, while the drink menu offers the largest collation of Irish Whiskey on the West Coast.
Click here to learn more about Magnolia and view current listings.