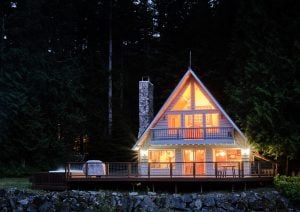 This year, my family purchased a second home on the Skykomish River, and it has been a highlight of our summer. It's been great to escape the hustle and bustle of the city with family and friends and to spend time enjoying the outdoors and learning about the area.
Skykomish is approximately an hour and thirty-minute drive out of the city and is a popular year-round location. Spend the summer exploring the outdoors with hiking, fishing, and swimming, and once the season changes, enjoy the beautiful fall colors of the Pacific Northwest. And for all the winter sport fanatics, Skykomish is a quick drive from Stevens Pass for skiing and snowboarding in the winter!
It can be a great investment to purchase a second home that brings income and can be used for personal enjoyment as well. If you have any questions regarding investment properties or are interested in purchasing a vacation getaway give us a call or shoot us an email, we're always here to help!